2nd Baby Shower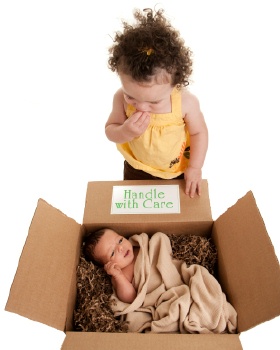 I have a friend that is having another girl. The first girl is 2 1/2. I would like to have a little get together with friends but she did have a shower for the first. We are not really asking for any presents and she is not registering. Is it okay to have a 2nd baby shower/get together??
How to do word the invitation?? Any ideas on what to do/games to play, etc??
Our Answer:
Hi,
2nd baby shower is perfectly acceptable to host for your friend. Every child deserves to be celebrated. There are a few fun party themes you can use for your friend's party.
1. You can have a "pamper mommy party". This kind of party helps a new mom deal with the stresses of motherhood. The party is focused more of the mom than an actual baby shower. You can do a
spa baby shower
in which the new mom (and guests) are pampered in a fun girl get together. Guests can bring things to share that help them relax.
2. A
"baby sprinkle"
can help a mom re-stock up on all of the little things needed for a new child. Since she most likely has all of the big ticket items, this kind of shower helps sprinkle the mom with smaller ticket items like diapers, diaper wipes, outfits (it is amazing how many outfits can be ruined by spit up!!), baby wash, lotion, etc.
3.Throw a baby shower with a theme like a
diaper baby shower
in which the whole baby shower revolves around diapers or another item she might need to stock up on.
NOTE: If the mom to be is absolutely sure she does not want gifts from the guests you can put something on the invitation something like,
"Your presence at the baby shower is the only gift needed"
.
I hope that these ideas have helped. Good Luck planning the baby shower!
Return to baby shower themes
Related Pages:
Baby Sprinkle Shower Main Page
A Open House Baby Shower
A Baby Sprinkle Shower
Mommy Shower
Pink Safari Baby Shower Sprinkle
Return To Baby Shower Ideas Home