A Mod Mom Baby Shower
by Amy
(Eagle Mountain)
We had a mod mom baby shower for a very good friend of mine. She had longingly wanted a baby girl for a while and after 2 boys she finally got one. So we had to throw her a baby shower to celebrate! We had an open house baby shower for her.

We loved the chocolate brown and pink colors so I went with the mod mom stripes and polka dots on the plates, napkins and table.

Since girls are sugar sweet, the food was all sugary and sweet. We had lemon bars, sugar cookies, wedding cookies, Hershey's Kiss cookies, pink and brown whoppers, brownies and pink and white cake. We also had chocolate fondue with fruit to dip and a vegetable tray (for those who would like to stick to their diets :).



Our punch was made from cranberry juice and sprite (very yummy). We made the baby bootie favors from the website and filled them with Hershey's Kisses and whoppers.
There were 2 diaper cakes at the party and a diaper bouquet- all made by guests.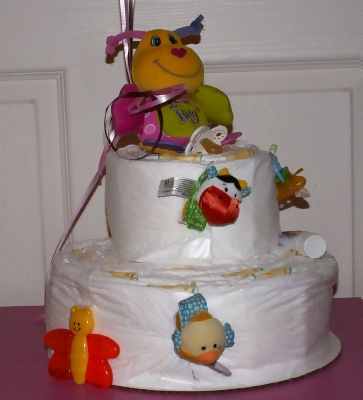 For favors, we made
baby bootie cups
with Hershey's Kisses inside. The inscription on it read..."Lots of hugs and many kisses, for sharing in our baby wishes."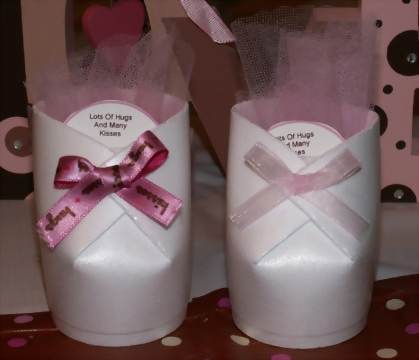 We also did a gift pool as it had been a few years since she had her last child and she needed everything. We were able to get her a new swing, stroller and high chair. There were so many people there to support her. The baby shower was a huge success!
Read More Great Party Themes and Stories
Return To Baby Shower Ideas Home