A Open House Baby Shower
by Sheri
(Utah)
We had an open house party for a friend of ours who is due to have her 5th baby "girl". We decided it was definitely a celebration since the baby was a surprise. We held it at night during the week. It was a very relaxed neighborhood get together. People came and went as their schedules would permit.

We had a table filled with yummy delights like a chocolate fountain, pound cake, Better Than Sex Cake, caramel popcorn, lots of strawberries and bananas to dip. We had chips and a yummy sausage dip and a yummy fruit dip for as another option for the guests. We also had the traditional vegetable dip. The food was great and we had a great turn out!

There was even a diaper bear and diaper cake that some guests brought as gifts.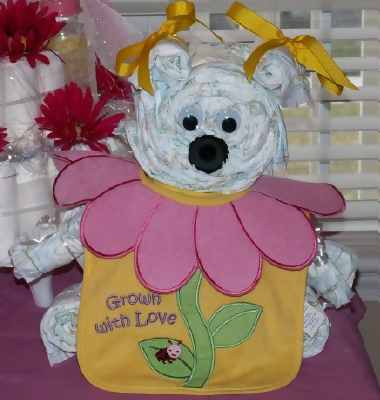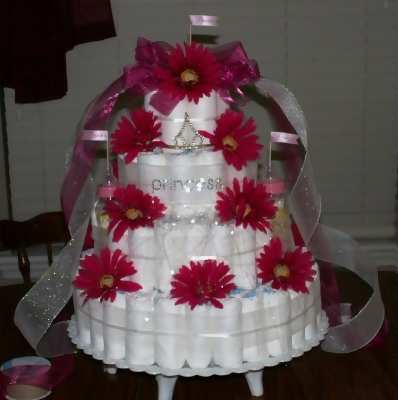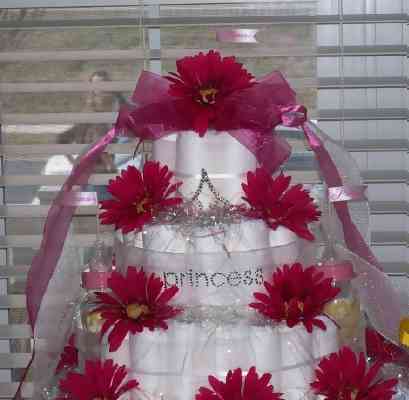 Thanks for sharing your party with us Sheri!
---
Invitation wording
We recently had the following wording request for a drop-in or open house baby shower. This was our response...
Hi,
Thanks for contacting us. Your wording for a drop-in baby shower ( or open house) can be something as simple as...
It's A Baby Shower!

Come Join Us For An Open House Celebration
For (name) on (date) from (times)

Feel free to "drop in" at the best time for you.
You can also play with the wording a little bit.. For instance if the baby is already born you can put in
Come join us for an open house celebrating
the baby boy delivered to the (parents' names) family.

Guest of Honor- (baby's name)
I also have lots of wording ideas on the
baby shower poems
page...
Look under the Boy, Girl and Twin Poems section.
I hope that helps. Good Luck with the baby shower.
---
Read More Great Party Themes and Stories
Related Pages:
Baby Sprinkle Shower Main Page
A Baby Sprinkle Shower
Pink Safari Baby Shower Sprinkle
Mommy Shower
2nd Baby Shower
Return To Baby Shower Ideas Home