Home
: Invitation Wording
Harness The Power Of Baby Shower Invitation Wording!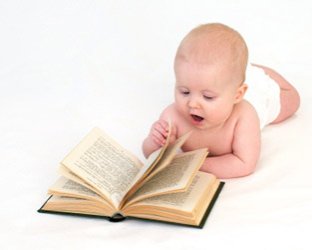 Spice up your baby shower invitation wording with a few simple creative elements.
The wording in the invitation can be as simple as giving out the basic information.
But, it can also be elaborate or have special creative flair added to it.
The Basics of Your Invitation Wording
When you are writing invitations, there are certain basics that need to be included.
These items tell your guests the main information of who, when, where, and how your baby shower will be put together. The baby shower invitation wording can be changed around a little to match your theme, but the basics will always include:
Name of the guest of honor
Date
Time
Place
Whether or not it will be a surprise
RSVP DATE, phone # or E-mail
How The Type of Invitation Will Affect Your Wording:
Formal Invitations
Use Mr. and Mrs. in the guest of honor section
Use elegant invitations with elegant writing
Stay away from bright or bold colors
Formal invitations must be used for a sit down meal where place cards will be set
Informal Invitations
Allow more flexibility for a creative twist
More relaxed on design and color elements
Novelty invitations will fall under this category
Using Poems for Your Invitation Wording
Poems are cute way to express yourself in an invitation. It is not very hard to come up with a poem.
Your basic theme is already chosen. The baby or the mother would be the natural theme to use.
You can rhyme your poem or have a free flowing poem that does not rhyme. When using a poem, the wording becomes easier.
Here are 2 invitation poems I wrote:
We're two of a kind
We're two of a feather
There are two of us which is double the pleasure!
Double the work and double the fun,
Help our mommy Natalie get ready for sons!
It's a shower!
Bring your galoshes, bring your umbrellas,
Come celebrate a new little fella
Dress up for the mommy to show you care
A prize will be given to the most prepared!
The rain shower will be held for the Smith family

---
For more poem ideas, visit some of our invitation poem pages below:
Use Your Words to Match Your Theme
This style works great for creative or novelty invitations. If you have an item that works well with your theme, just twist the wording to include that item as part of your invitation.
For example, if you have a spa night theme for the mom to be... You can send out any kind of inexpensive spa item with a cute saying and the shower information attached to it.
I could send out a nail file with a note that says:
We are all filing our nails in anticipation of the new baby coming to Randy and Charlene Wilkins, Come join in a special spa night to help Charlene get ready for the stresses of motherhood.
Bring your favorite relaxation item and some relaxation advice for the new mommy to be.
We will all share in pampering each other with pedicures and getting a lesson on taking care of our skin.
Time
Place
Name of Hostesses
RSVP date and phone number
For other great novelty wording ideas...check out the theme section.
Wording for Co-ed Parties
When the baby shower calls for a co-ed party, it is essential to word it for the men to know they are included in the celebration.
Make sure the father to be is ok with having a co-ed party. He will be the one to excite the other guys if he is excited about it.
Always write the invitation to both the men and women.
Choose a theme will that compliment a co-ed shower.
Stay away from the pastel colors and any unnecessary frills when writing the invitation.
Following these simple guides for your wording can help you to stand out from other baby showers by adding personality to your invitation.
Your creative "spark" and a little energy is all that is needed now for success!
New!

Comments

Have your say about what you just read! Leave me a comment in the box below.