Britney Spears Baby Shower All the Little Details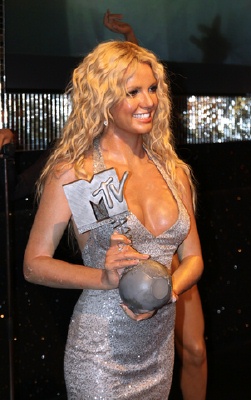 Britney Spears Baby Shower is a perfect example of what a close and intimate celebration with friends and family would look like.
She hosted a Moroccan themed baby shower at her Malibu home in August 2005 in celebration of her first child.
The main event was held in an extravagantly decorated bamboo tent in the back garden of her Malibu mansion.
She instructed her guests come "barefoot and beautiful". They really got the star treatment as they arrived.
Guests walked over thousands of rose petals into a candle lit tent where they had their Moroccan feast.
True to the theme, the celebration was decked out in jewel tones of various shades.
The meal included Moroccan brisket and salad tangiers. There were 100 candles in the tent and lots of roses (some were even hung from ceiling).The main centerpiece at the party was a cake shaped like a large Moroccan pot with a baby on top.
Britney was stunning in a black dress and cowboy boots, which she removed to have henna tattoos drawn on her toes.
Here are some of the games they played at Britney's Party:
Baby item name game
Guess how big Britney's belly is.
Word unscramble
Party guests were able to write their well wishes and messages to her in a baby book keepsake for her to keep.
A surprising detail of the celebration is where Britney Spears reportedly registered. It wasn't at some fancy boutique, it was actually at Walmart!
The gifts that Britney received at the party were personal and gender neutral.
All guests got $545 gift bag filled with clothes, jewelry and Britney's curious perfume.
Britney is excited for motherhood and can't wait to see the new baby. To help them get ready for the new addition, PEOPLE magazine reports Britney and Kevin renovated their 9,000 sq. ft. Malibu mansion with a nursery just for the baby. She hired 2 interior decorators and reportedly spent $108,000 on the decor. The nursery is filled with fine woods, expensive toys and murals of nature scenes on the wall. They are all set with plenty of clothing
Updates:
Britney and Kevin welcomed a healthy baby boy Sept 14, 2005. They named him Sean Preston Federline. We would like to congratulate them on their new sweet little one!
New!

Comments

Have your say about what you just read! Leave me a comment in the box below.