Cake for Baby Shower
by Lisa
(Lake Charles, LA)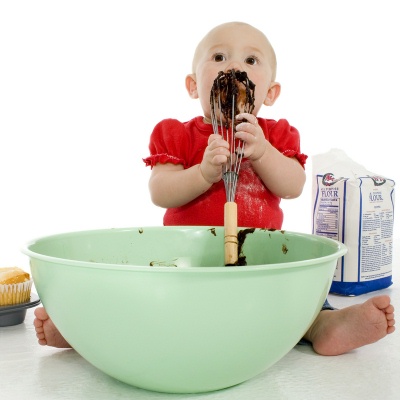 Is chocolate cake OK for a baby shower? I spoke to a friend and she said a yellow cake is proper, is this correct?
Our Answer:
Hi Lisa,
There are no baby shower etiquette rules regarding the type of cake served at a baby shower. Perhaps your friend was raised in an area that strictly used yellow cake as a tradition. Or maybe she learned to use it from her mom or grandma. But the current etiquette rules do not require that you use a specific cake at the baby shower.
If you take a look at our
baby shower cake gallery
, you will see lots of different kinds of cakes used at baby showers, with lots of different flavors. Most of the cakes are covered in frosting so there is no way to know the flavor until you cut into it.
The flavor of cake and frosting you use at the baby shower is just a preference. I personally would take chocolate cake over yellow, but that's just because I love chocolate. :-)
Good luck with the shower!
Return to Baby Shower Etiquette Questions
Return to Baby Shower Etiquette
Comments for Cake for Baby Shower

Average Rating
Click here to add your own comments
Return To Baby Shower Ideas Home