Home
: Celebrity Baby Showers
Celebrity Baby Showers
How The Rich And Famous
Celebrate Their New Bundles Of Joy!
Looking for some fresh baby shower ideas? We've gathered all the info on some fabulous celebrity baby showers for you to look at. From simple to extravagant, it gives us a little taste of how the rich and famous celebrate a new bundle of joy!
There are some great ideas for classy, fun and unusual ways to celebrate a new baby. They are sure to give you a great start on your planning!
Celebrity Baby Party Ideas: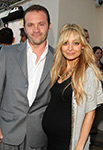 Nicole Richie's Wizard Of Oz Party
-
Nicole had a Wizard of Oz celebration with adorable attention to detail. This baby shower is the perfect example of how to throw a charity party in lieu of gifts.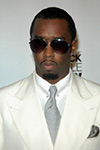 P. Diddy Combs Pretty In Pink
-
Pretty in Pink! When it comes to classy parties, Sean Combs has it covered. Their baby shower was chic with lots of attention to detail. My favorite part was the creative invitations.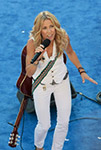 Sheryl Crow's Eco-friendly Celebration
-
Sheryl Crow's party was an Eco-friendly, Green Baby Shower. Sara Evans hosted a beautiful and intimate adoption party for Sheryl when she adopted little Wyatt. Everything was organic and down to earth.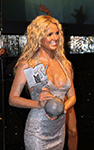 Britney Spears's Moroccan Party
-
Britney had all the glitz and glam of a Moroccan event for her first baby. The warm jewel tones provided the perfect backdrop for a pampering party for her friends and family.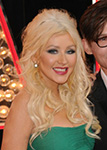 Christina Aguilera's Kiddie Land Carnival
-
A Kiddie Land Carnival. Christina has a fun red, blue and white theme with some great comical gifts to go with it.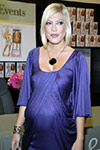 Tori Spelling's Tupperware Party
-
A Tupperware Hosted Event. Who else would get contacted by a company to sponsor a baby shower than a celebrity?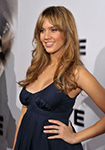 Jessica Alba's Surprise Party
-
A Surprise Baby Shower. Jessica was thrown a surprise party by Tyra Banks while visiting to promote a movie.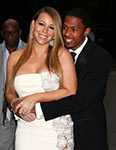 Mariah Carey's Pink and Blue Party
-
A Pink and Blue baby shower was thrown for Mariah Carey and her twins. It was luxurious, warm and intimate with her favorite gift coming from her fans.
Return From: Return from Celebrity Baby Showers to Home
Disclaimer: We have made every attempt to be accurate in our descriptions of the baby showers listed above. We have cited the public sources where we attained the information. Any errors in our publication are unintentional and derived from the sources as indicated.
New!

Comments

Have your say about what you just read! Leave me a comment in the box below.