Down Under/ Aussie Theme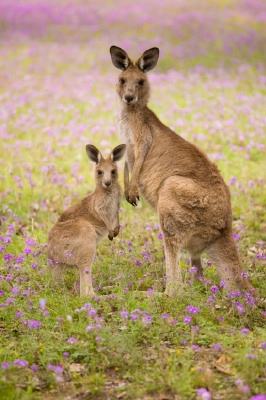 Looking for decorations that incorporate Australian things - kangaroos, koalas, etc.
Our Answer:
Hi,
There are not many ideas out there in actual decorations that include kangaroos and koalas on them. But with a little creativity, you can make a fun backdrop for your Aussie baby party. I think it would be fun to add the "outback" or safari element to the party. You can do this by adding some silk plants and greenery to the room. Decorate with tiki torches and string up party lights to give it a nice ambiance. Since there are not many styles available for tableware that have the theme, you can use solid colors such as tan, brown and green to blend into the Australian outback look. Use different textures like burlap, linen, canvas, and suede to bring in a safari like feel.
Make a homemade yellow kangaroo crossing sign for the wall. Hang tan rope netting on the wall. Use any other Australian items you might have to decorate with... like the boomerang, Crocodile Dundee hat, and stuffed animals (like the kangaroo and koala bear).
For an invitation, you could use a linen style textured background paper with a white card stock on top in which you print:
Hey Mate! It's A (Boy/Girl)!
Hop on over and join the celebration
honoring (mom's name).
You can add a brown satin ribbon on top and tie it in a bow.
You can also incorporate some beach theme ideas to your Aussie baby shower. Australia is known for their beautiful beaches so it is very fitting to bring in some beach elements.
P.S. There was an episode on DIY network recently in which they threw an
Australian outback party
. They have some good ideas on it like the boomerang invitations and the didgeridoos they made for the guests.
You can also blend in balloons and other baby stuff that is pink or blue (depending on the sex of the baby) into your decorations.
It sounds like it is going to be a great baby shower. Good luck with planning the baby shower.
Return to baby shower themes
Comments for Down Under/ Aussie Theme

Average Rating
Click here to add your own comments
Return To Baby Shower Ideas Home