Extra Extra Newspaper Gender Reveal Party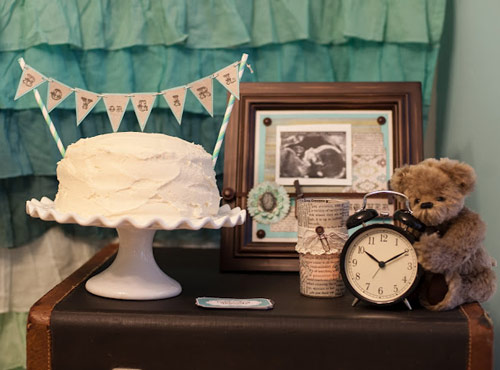 ~ This gender reveal party was shared with us by Marcie of celebratingmomentsbymarcie.blogspot.com ~
Extra! Extra! Read all about it! This gender reveal party is full of cute creative ideas! I love this newspaper styled party Marcie helped to plan for one of her clients. The inspiration for this party came from a clock styled party Marcie had seen. She took that idea and added a newspaper spin to it to create a beautiful vintage party.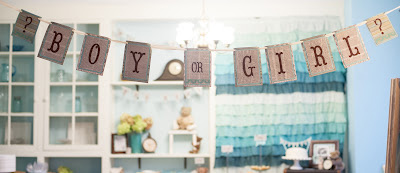 A cute Boy or Girl banner hung in the entry way to greet guests as they came in.
She used lots of scrapbooking paper and newspaper to create the vintage news look on all the decorations.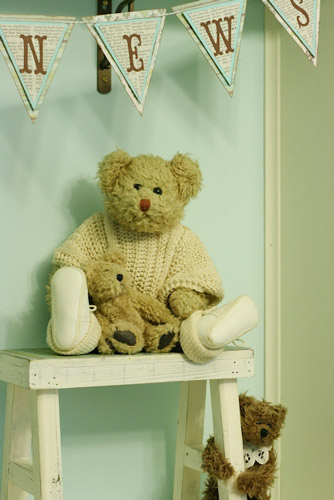 The bears used as decorations for the reveal party included some loved childhood favorites of the planner and mom-to-be. Love!!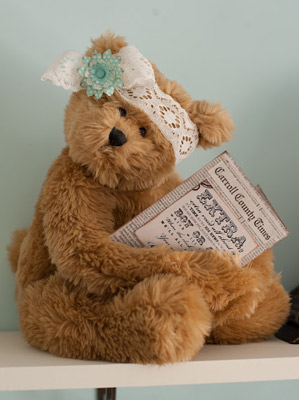 They also gave a vintage and child like feel to the party. Just look at this adorable bear reading the paper!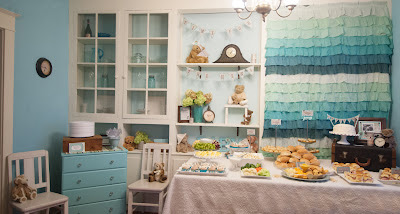 As you can tell, the main colors for the party are aqua and brown. Marcie used a beautiful blue ombre ruffled backdrop behind the food table. They couldn't of picked a more perfect location, as the vintage and blue elements were naturally already in the room.
They used all the shelving to cluster groups of bears and decorations for the party.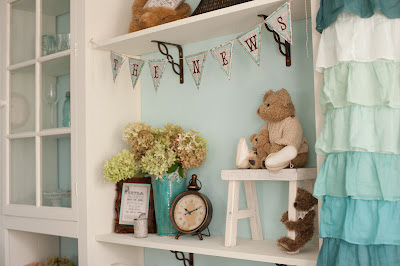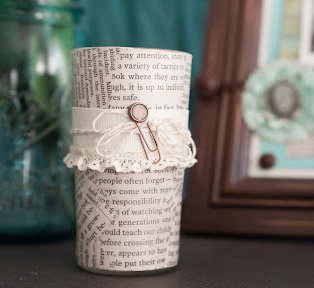 Marcie decoupaged some glasses with newspaper to create the candle holders.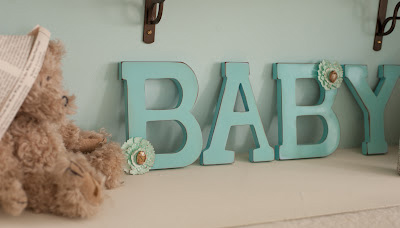 Baby letters were decorated with paper flowers. The centers of the flowers were actual watch faces! So cute! Notice the hat on the bear? :)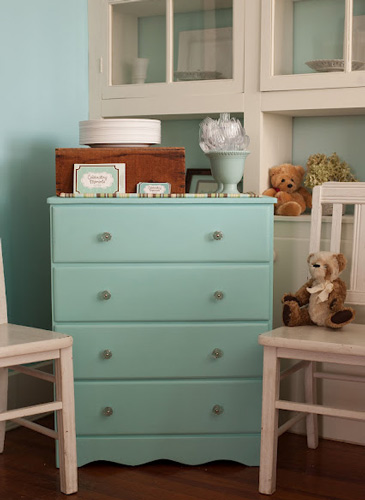 Marcie had actually just finished a blue dresser for another project, so she used it as a decorative element in the room.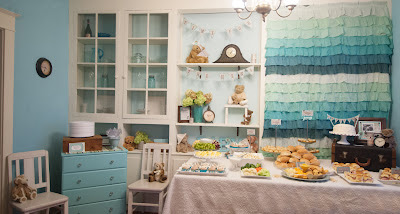 Here is the food table. They served fruit with fruit dip, deviled eggs, vegetables and dip, pasta salad, ham and turkey sandwiches, mini blueberry muffins, and homemade donuts.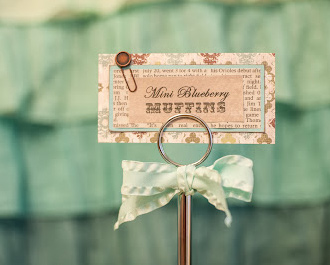 Vintage food signs were made to follow the theme.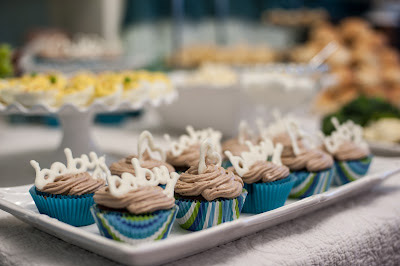 For a fun touch, the word baby was spelled out in melted chocolate and added to the tops of the cupcakes. Cute!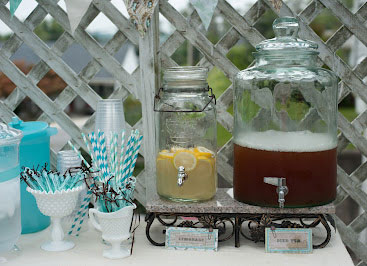 For drinks, they had iced tea, lemonade and water.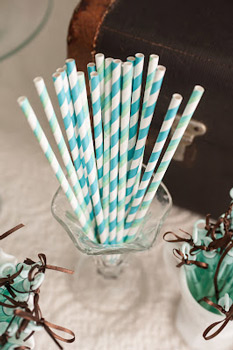 And of course, paper straws are a beautiful way to add design to a party.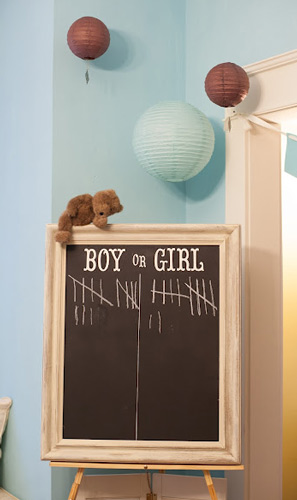 Marcie created this fun chalkboard by covering an old ugly painting from Goodwill with chalkboard paint. All the guests took turns guessing what they thought the baby's gender would be.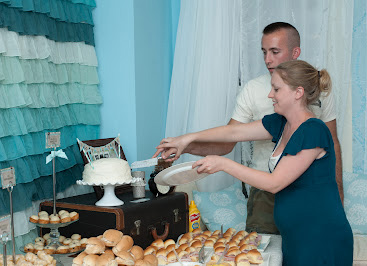 Here is the cute couple cutting into the cake.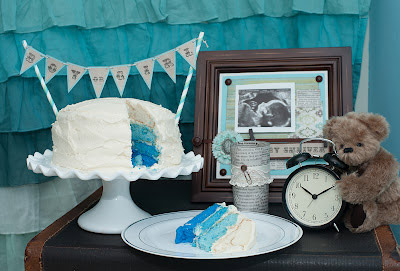 It's a boy!! Love the adorable ombre shades of blue inside the cake. Beautiful!!
Thanks so much for sharing the party details with us Marcie!

Return To Baby Shower Ideas Home