Green and White Baby Shower
~ This celebration story was shared with us by Annie of
www.annies-eats.com ~
Annie was inspired to host a green and white baby shower for her friend to match the beautiful green and white nursery they had set up for the baby.
These invitations were handmade to match the baby shower theme. She started with metallic green card stock found at Michaels. She used a stamp to emboss the leaf/branch design in the corners. Then she covered the center section with white paper that had the baby shower details already printed on it. Very elegant looking...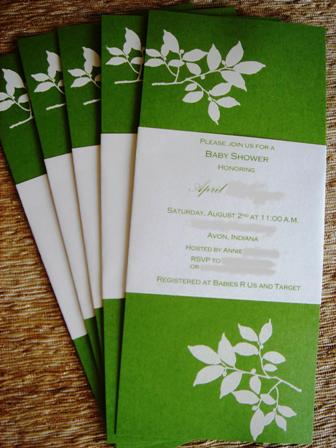 Baby Shower Decorations
Annie hung ten tissue paper pom poms over the food table to add a soft and elegant touch.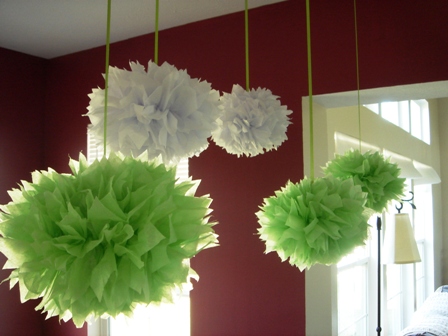 She hung a onesie clothesline on her fireplace and used green rit dye to coordinate with the colors. So cute!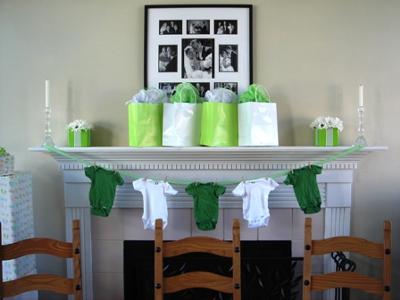 Reusable blumeboxes filled with daisies were a great way to spruce up several surfaces.
Baby Shower Food
If you haven't noticed her website, food is Annie's specialty. She loves to cook and try new recipes out.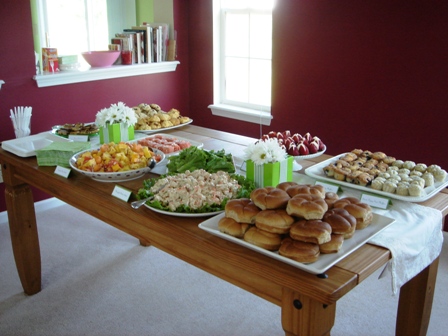 She created this beautiful display full of yummy treats as a brunch for her guests.
This is what was on the menu...
mini lemon poppy seed and blueberry muffins
apple cheddar and chocolate chip scones
tropical fruit salad
smoked salmon rolls
pesto palmiers
pineapple chicken salad sandwiches
stuffed strawberries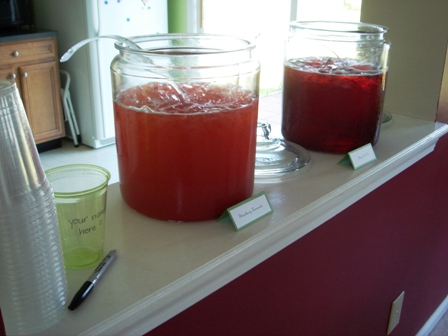 For drinks, they had juicy iced tea- (green tea mixed with pomegranate juice) and strawberry lemonade.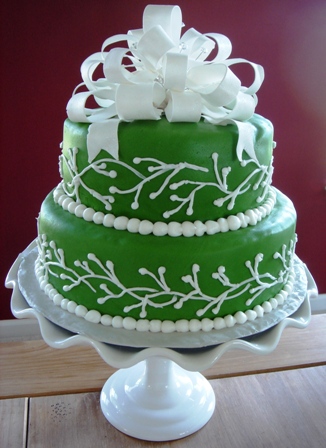 And this gorgeous cake was made by a friend. It was a lemon creme cake with raspberry filling and vanilla buttercream under the fondant. AMAZING!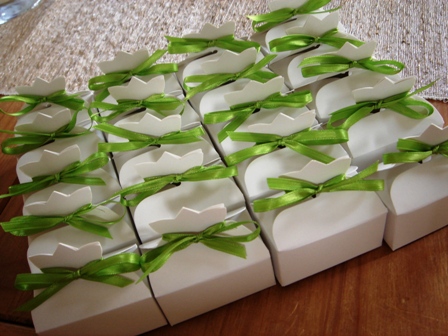 The favors were green and white drizzled Oreo truffles. Can you say YUM?!!
Thank you for sharing your beautiful baby shower story with us Annie !
Read More Great Party Themes and Stories
Return To Baby Shower Ideas Home