Home
: Handmade Baby Gifts
Our Favorite Handmade Baby Gifts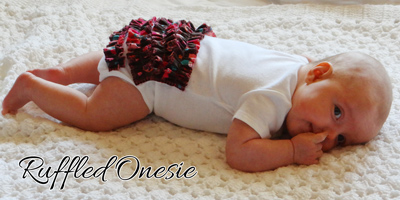 I've put together some of my favorite tutorials to share with you! All are adorable baby gifts that I would love to receive as a new mom.
Some are cleverly crafted out of useful baby items while others make fun outfits for the baby to wear.
We are adding new tutorials all the time so be sure to check back often to see the updates. You can also like our facebook page to keep in touch with all of our fun ideas.
Click on any image below to be taken to the step-by-step instructions for it. I hope you share your finished pictures with us. We would love to see them!
Baby Gifts Made With Diapers
Did you know you could make all of these gifts with diapers? One of these gifts would be so much better to give than a boring package of diapers... ;)
Baby Gifts Made From Baby Supplies
Not only can you give useful gifts to a new mom, but you can give it to her in a fun and creative way. :-)
Handmade Baby Gifts To Wear
Unique handmade gifts for a baby to wear. They are fun and simple to make!
Return to Home
New!

Comments

Have your say about what you just read! Leave me a comment in the box below.