How to Make Paper Flowers Using Napkins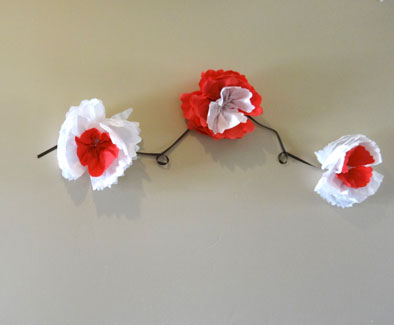 I am in love with napkin flowers right now! All you need is a couple packages of paper napkins and some time (put on a movie) ;) and you have beautiful, inexpensive decorations for your baby shower. My little sister and her friend happened to be over when I was creating them, so it was a great craft for them to help me with.
They are made a lot like the tissue paper flowers, but are a little more sturdy and are created to be one sided (which is great for wall decorations).
How to Make Paper Flowers: The Supplies
You will need:
pipe cleaners, fishing line or craft wire
scissors
stapler (optional)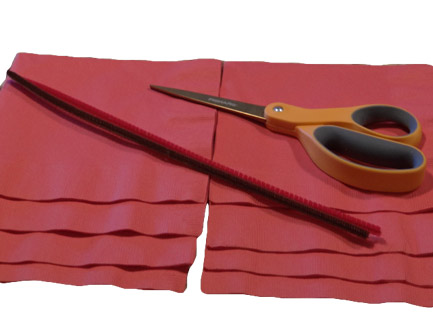 Open a napkin and lay it out in front of you. Cut it to size. For the example I unfolded the napkin and then cut it into 4, using the folded lines. This will make a small paper napkin flower.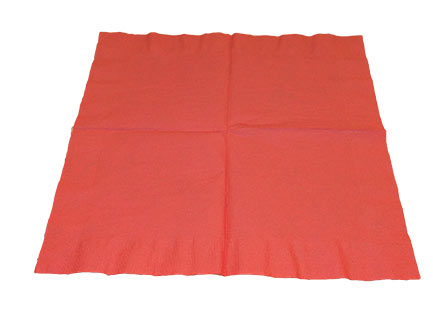 Stack 8 layers to your napkin.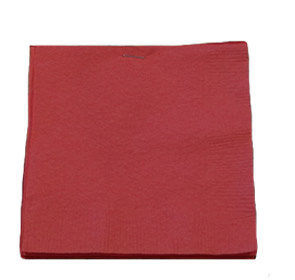 Fold the napkin in an accordion style fold. Fold over, flip and fold the other way. I used a staple in the middle edge to help hold the layers together, but it is optional if you want to do it this way.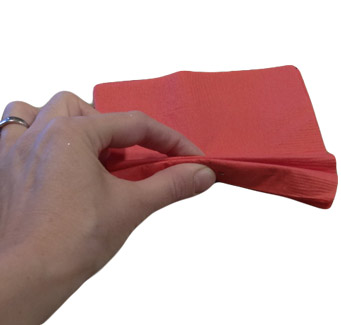 Once you have the napkin folded, use your pipe cleaner to tie the folds together. Use your scissors to cut the ends into a rounded shape.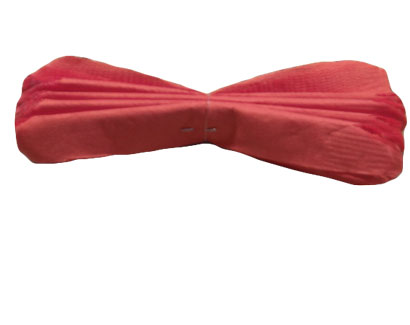 Starting with the top layer, gently pull each layer towards the center of the napkin.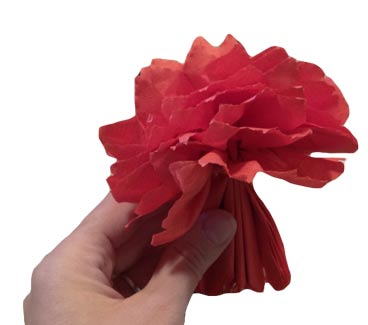 Once you are done with one side, repeat for the other side. This is what it should look like when you are done.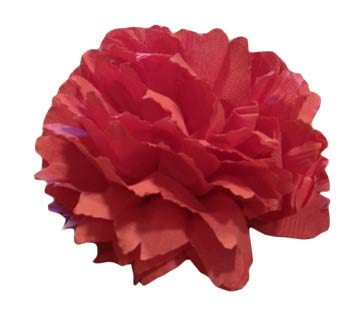 How to Make Paper Flowers: Making your center flowers
The steps above create a flower that looks like a carnation. If you would like to have a smaller center, here are the steps to do it. Cut the napkin layers you want to use for the inside layer. For my paper flowers, the inside color were created with 2 layers. I used 6 of one color and 2 of another. Cut the inside layers smaller than the layers for the outside. I cut the outside decoration off my napkins.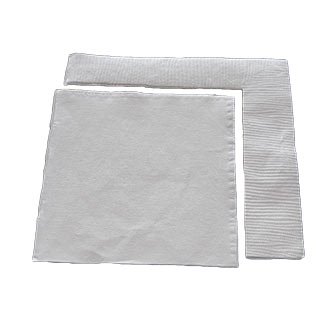 Now accordion fold the inside layers and round the edges off. Since it is smaller than the outside layers, it will not be trimmed like the rest of the flower, so it is easiest to do it before you start folding.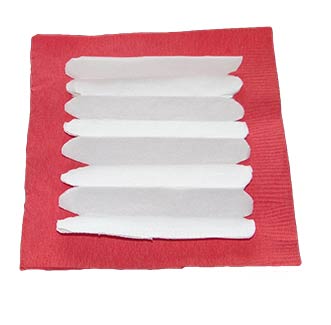 Here are some photos of napkin flowers I made using different color layers.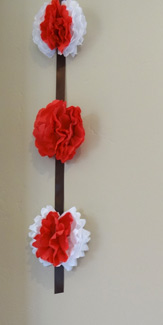 See how fun it is?! You can make all kinds of different designs and sizes, depending on the size of the napkin layers.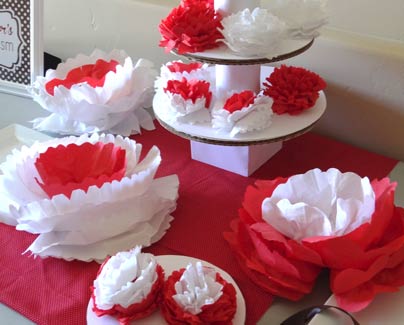 These flowers were made with 5 full sized napkins. The top layer was trimmed smaller to create a different flower effect.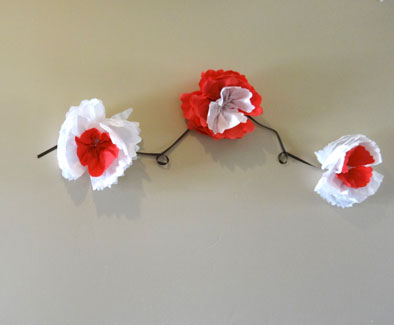 These flowers were created by using 8 full sized napkins. Notice they are a little fuller than the ones above. All of the layers in these were the same size.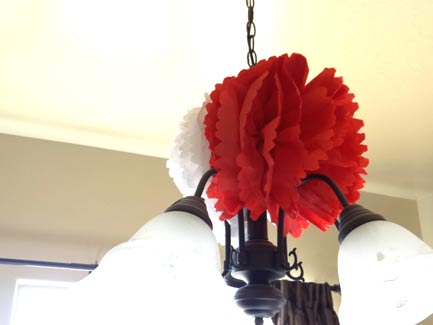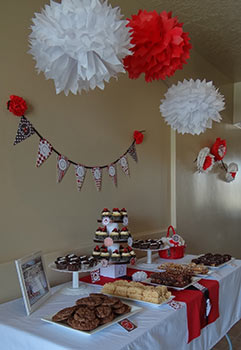 See how fun these are?! The possibilities of colors and designs are endless! Happy Crafting!!
Now that you know how to make paper flowers using napkins, where would you like to go next?
New!

Comments

Have your say about what you just read! Leave me a comment in the box below.