Lullaby Baby Shower
by Katie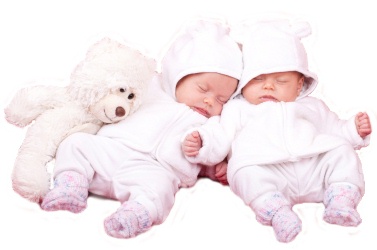 I am planning a Lullaby inspired celebration for a friend. I want to decorate with lots of stars and moons and things like that. I had a few ideas around the bedtime theme for games but would love to hear more suggestions.
Also I would like to incorporate a craft project that everyone can contribute to give as a gift to the Mom afterwards - any ideas to support my theme? I'd like it to be fairly relaxed without a lot of fuss and have just a few key components to the evening that really underline the Lullaby theme. Any help would be appreciated! Thanks
Our Answer:
Hi Katie,
A lullaby baby shower is a great idea! Here are some ideas we came up with to help you host the party. Hang stars from the ceiling and decorate with Christmas lights and candles to give the room some ambiance. Play soft lullabies in the background. Decorate the room with dolls, teddy bears and blankets. Place children's books around the room.
It would be fun to invite the guests to wear their pajamas and read a special story or two as people are arriving. Set trays of cookies around the room for guests to snack on. You can also hang tulle or organza with the lights to give the room a soft glow.
You can highlight certain parts of the lullaby theme by adding elements of a "star is born" theme with goes with the stars, or "nursery rhymes" themes to go with bedtime.
For a baby shower craft that your guests can contribute to, there are a few ideas that can go with your theme.
Baby Quilt-
Cut out large squares of material to make a baby quilt. You can have a center square that says something to go with the theme or baby shower. Set out an activity table for guests with markers and paints. Each guest can decorate their own square with well wishes. After the baby shower, someone can sew it together to give to the mom-to-be.
Custom Lullabies-
Set up a side room with a tape recorder. During the baby shower, invite guests to go in and record their favorite lullaby. They can also tell stories to the baby. This turns into a special memento that the mom to be can share with the baby as it grows.
Baby's First Scrapbook
- If your circle of friends love to scrapbook, why not help the mom-to-be with the first year?? Lay out a table of scrapbook supplies so the guests can each make a page or two for the new mom. They can do it in template form so all she has to do is add the pictures. You could also take pictures of each guest as they arrive to make their own page of well wishes to the mom. That way the mom has a record of everyone who took part in the baby shower and could share it with her new child.
Name That Lullaby-
Create a game to stump your guests! On a sheet of paper, give hints to different lullabies. Your guests try to guess which lullaby it is. You can try to make it harder by picking some lullabies that are not so well known. The person that gets the most correct answers wins a prize.
VARIATION: Play a variation on this game with music. Give your guests tidbits of music to listen to. The first one to guess the lullaby gets a prize.
Here is a great source of
Baby Shower Games
that can be quickly printed to play.
If you are looking for a fun gift to match the theme, there are
rockabye cds
. They take rock legends like the beatles and U2 and create beautiful lullabies from their songs. Check it out!
Good luck with the baby shower!
Return to baby shower themes
Return To Baby Shower Ideas Home