Mariah Carey's Pink and Blue Baby Shower

image credit: kayak.com
A luxurious celebration was in held for Mariah Carey and Nick Cannon, in preparation for the arrival of their twin babies! And it was full of style and warmth.
Mariah Carey and Nick Cannon celebrated in style with a Pink and Blue baby shower at the conservatory grill in Beverly Hills.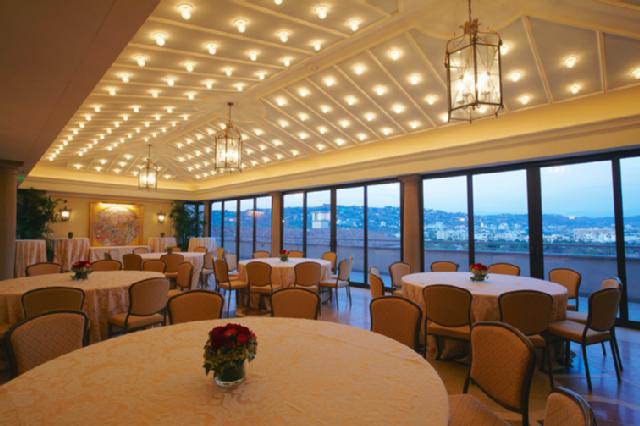 image credit: kayak.com
They chose a Pink and blue theme to match the twin baby girl and boy arriving soon. Surprisingly, Mariah had never attended a baby shower before her own. She was very excited to attend the celebration. It was hosted by Cindi Berger (her publicist), Louise Mcnally (her manager) and Stefano Zagni (of Angel Champagne).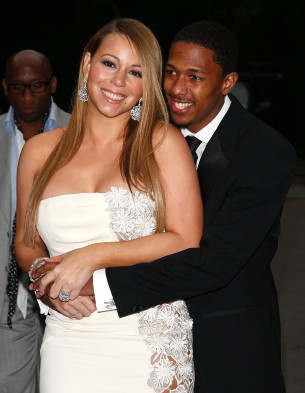 Mariah Carey Baby Shower Invitation:
The Invitation said...
You are joyously invited to a pink and blue baby shower for Mariah.
Saturday March 6th. 7:00pm-9:00pm. Cocktails and hors d'oeuvres will be served.
The cute couple dressed in hues of pink and blue. It was noted that Nick was busy taking lots of pictures and doting over his glowing pregnant wife. Gotta love it! ;)
The event was described as "warm and romantic". They had cocktail tables for an intimate setting and lots and lots of pink and blue balloons. There were pink roses and blue hydrangeas. The waiters even wore pink and blue aprons and napkins to match the theme.
On the Menu: Guests enjoyed appetizers, gourmet pizzas and Mariah Carey's own champagne called Angel. They also enjoyed chocolate, banana and red velvet cupcakes.
Mariah Carey Gifts:
Although Mariah received lots of lavish and adorable presents from her guests, her favorite present was a book of letters from her fans. She was touched and later stated that it was the highlight of the evening.
She recently posted on her fan website www.mariahcarey.com...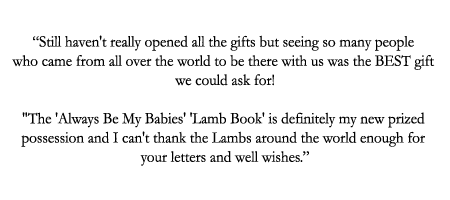 FYI-we so had a "moment" in the middle of the shower when they presented the book to me and everyone thought it was the cutest, most thoughtful thing ever! Clearly, only the Lambs would swing something like that home!!! It was the best moment of the night. I can't wait for the twins to read the messages and feel the love!!! : )
Her Thank You Card She Posted on the Site: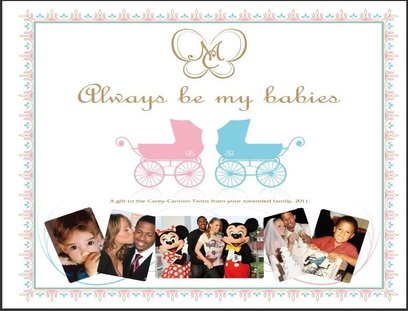 image credit: mariahcarey.com
Some of the Gifts She Received:
She received 2 almost life sized stuffed giraffes from Ozzy and Sharon Osbourne.
2 handmade chairs
crib bedding
Sources-
People Magazine
Mariah Carey.com
life and style magazine
Dailymail.co.uk
New!

Comments

Have your say about what you just read! Leave me a comment in the box below.