Mommy shower
by Nikki
(Las Vegas, NV)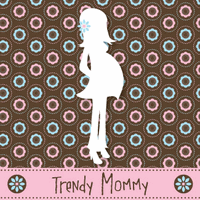 We're looking to host a mommy shower for a friend. Her 2nd baby is due soon and she'll be having a boy. First child was a girl. We're not so sure on the spa idea, as the location we have is small.
Looking for ideas on what we can do, etc.
Group size would be no more than 15 people, all being adults. She is going to need boy baby stuff, but we also would like to pamper her a bit.
Our Answer:
Hi Nikki,
Since this is her first boy, she is going to need boy baby items. So I would have the decorations and invitations reflect a boy baby shower- maybe blue or green with an accent color like brown, and the activities and games centered around your friend.
This way she will get needed baby items as gifts and you can still pamper her during the party.
So here are some ideas that might work for your mommy shower...
Decorations:
Use your main and accent colors alternatively for your tablecloth, napkins, plates and cups. If you want to give it a spa feel, add some candles, aromatherapy and soft music.
A fun decoration to use on the table is the baby jars with pastel jellybeans. The jelly beans can be all blue with a tea light candle on top. Add balloons and streamers for a festive feel.
Activities and games:
A
new mommy survival kit
may be fun to present to her during the baby shower.
Here are some ideas for you to have in the kit
starburst for energy
puzzle piece because you are an important piece of your child's journey through life
eraser to remind you that every new mom makes mistakes
lollipop to lick all your problems
fireball for times when you are burnt out
toothpick to pick out the good in all situations
tissue to dry those tears, the babies and yours
lifesavers to save you from one of those days
rubber band to remind you that flexibility is the key
jewel no that you are a mother, you are even more valuable
marbles to replace the ones you will lose
mirror to remind you that you are important too
clock to remind you that time will pass by too quickly enjoy every moment
pen and journal to write down your thoughts & remember those amazing moments
penny for your thoughts
Hershey's hugs and kisses- for you and the baby, for you both deserve them
sweet and sour candy-to remind you that every child is different
aspirin- for when all else fails, take 2
velcro- when you need to get a grip
foil- to remind you motherhood makes you shine
glitter- a glimpse how the world looks through a little ones eyes
rope- in case you get to the end of yours
band aid - to fix hurt feelings
Candy bar concentration game-
Place a poster board up in front of the group. On the poster board, place phrases that have to do with pregnancy and cover them with paper squares. You can also do pictures to make it harder. When a person matches 2 words together, they get a prize. The prize is the candy bar that goes with the pregnancy term.
Here is a list of terms and the candy bars that go with them for this game.
Twins: Twix
Girl's Name: Baby Ruth
Triplets: Three Musketeers
Baby Fat: Chunky
Conception: Skor
Epidural: Lifesavers
Breastfeeding: Milky Way
Boys' names: Mike & Ike
Umbilical cord: Twizzlers
Engorgement: Mounds
College Fund: 100 Grand
Father: Sugar Daddy
Contractions: Whoppers
Grandparents: Lifesavers
Night of Conceivement: Skor
Hospital Nursery: Sugar Babies
Time Alone: Zero
Lullabies: Symphony
Diapers, Formula, Medicine: Payday
First Year of Parenthood: Rocky Road
Belly cast-
If she is not too shy about showing off her belly, this could be a fun activity for all the girls to get involved in. You make a cast of her belly so she can always remember her pregnant belly. You can pick up a kit on
Ebay
for pretty good prices.
A lot of people who do this either have guests sign it, like an arm cast, or they paint it to make it an art form that can be hung on the wall. I've seen them decked out with feathers, sequins and fun colors.
There is also belly painting kits you can buy that you just paint on the belly, if you don't want to mess with a cast kit.
Food-
Fruit, Cheese and Meat trays, Blue punch, and some yummy desserts.
Baby Favors-
A great favor idea is to take some clear plastic spoons and place some Hershey kisses in the spoon. Cover with a tulle circle and tie a ribbon around the tulle to hold everything in place.
Place a cute note on it like- "
Thanks for sharing in our baby wishes, for you we have some hugs and kisses. Love hostesses mom and baby"
Best of luck in planning the baby shower!!
Related Pages:
Baby Sprinkle Shower Main Page
A Open House Baby Shower
A Baby Sprinkle Shower
Pink Safari Baby Sprinkle
2nd Baby Shower
Return To Baby Shower Ideas Home