My Favorite Things Baby Shower
by Kelly D.
(United States)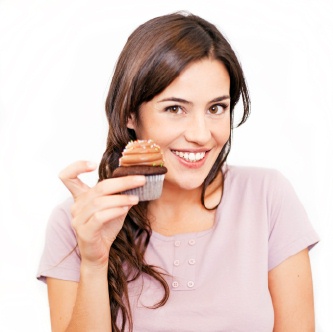 I was thinking of throwing a celebration with the theme being "My Favorite Things". For food we can serve the mom's favorite food and dessert can be her favorite things too.
Any ideas on how to grow this theme into the entire party? There will be about 50 people ages 20-60. This is a first time mom and she does not like cutesy characters or animals, etc. Any advice would be great.
Our Answer:
Hi,
I think a favorite things baby shower would be really fun. Here are some ideas I had on this theme...
Decorations -
Decorate with her favorite colors. If she does not like cutesy characters or animals you can decorate with solid colors. If she is trendy then you can check out the tableware that has stripes or polka dots. They usually use the seasons hottest color, chocolate brown with secondary colors like green, pink, blue, yellow or peach.
Food -
This is a given. Serve her favorite food and desserts.
Games -
Think of the type of games she likes. You might even ask her so you have a good idea of what to play and what not to play. If she is an active person that loves surprises, then play some active fun games. If she does not like games that much, but loves chocolate, have the games focused on chocolate or have chocolate as the prizes. If she is into celebrities, there are a few really fun celebrity games you can play. If she is not sure, there are the classic games that can be used. Think of the type of environment you would like to have at the baby shower and match your games to it.
Here is a selection of some different types of games that can be used. There are more fun game ideas you can use in our
baby shower games section
.
Trivia -
play a trivia game to see how well everyone knows your friend and her favorite things. It could be her favorite chick flick, favorite song, favorite candy or chocolate, favorite flower, favorite holiday, favorite tv show, favorite foods, etc.
Candy bar match up -
This is a match up game we made to go with popular candy bars and the pregnancy terms that relate to the name. The person who guesses the most correct wins a prize.
Celebrity Baby Names -
Celebrities name their kids the craziest names! Your guests will wonder what they were thinking as they match up famous celebrities and the names they named their babies.
Guess The Baby Item -
Number 10 paper lunch bags from 1-10 and place a different baby item in each one. Staple them closed. Hand each guest a paper and a pen. They must guess what each
item is by feeling it. Note: If they are simple items you can leave the packaging on a few to stump them! The one with the most correct guesses wins a prize!
The great weigh in -
Set out a scale in the middle of the floor as guests are arriving. After they are all settled in, let them know that it is time to weigh in! The point is to weigh their purses to see how prepared people are to be mommies. The one with the heaviest purse gets a prize for being the most prepared. This is very fun to watch people squirm as they come in and see a scale!
Here is a great place to get
printable baby shower games
.
Best of luck with planning the baby shower!
Return to baby shower themes
Return To Baby Shower Ideas Home