Pink Safari Baby Shower Sprinkle
~ This safari baby shower story was shared with us
by Stephanie from Couture Parties ~
When Stephanie's friend found out that she was FINALLY getting a girl with baby #3, a celebration was in order!
Being an event planner, she went all out to make this party a special experience, using the beautiful color palette of pink and grey to make a safari sprinkle baby shower.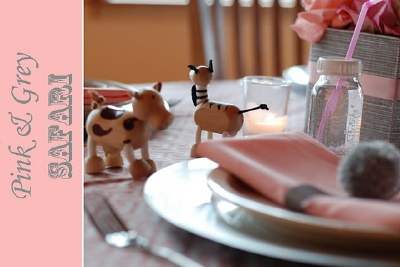 She decorated with cute wooden and stuffed safari animals throughout to give it a soft baby look.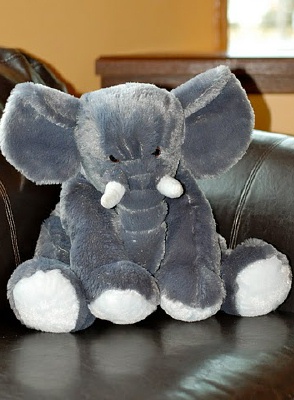 For the table centerpieces, she displayed bouquets of soft pink and white flowers in ceramic vases that she painted steel grey. She covered them with pink satin ribbon and rhinestones. Beautiful!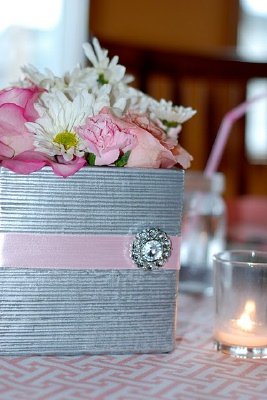 She used grey yarn pom poms to add a special touch to the napkin holders.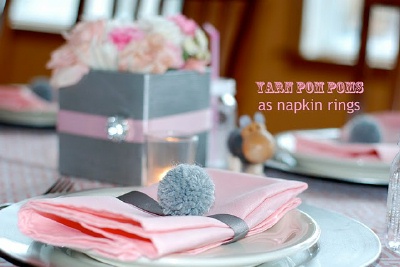 Drinks were served in baby bottles.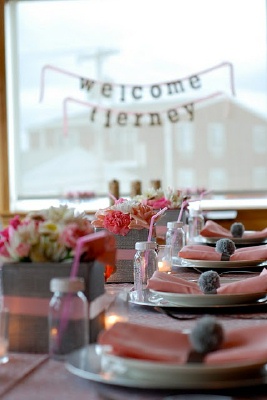 Don't you love how all of the colors blend together?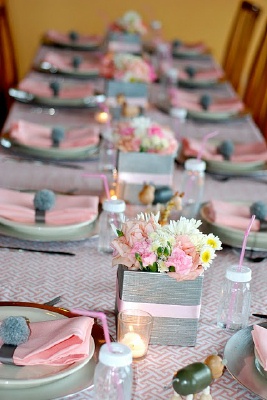 The dessert table was filled with animal crackers, decorated safari animal cookies and pink cupcakes.
She hung the baby's name over the table as a simple and elegant decoration.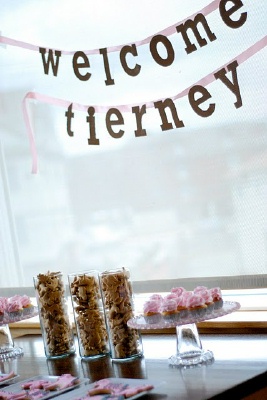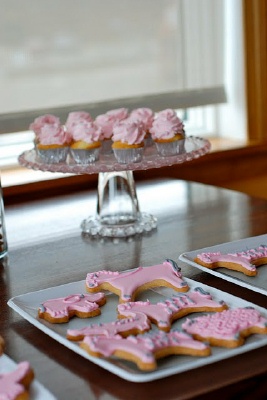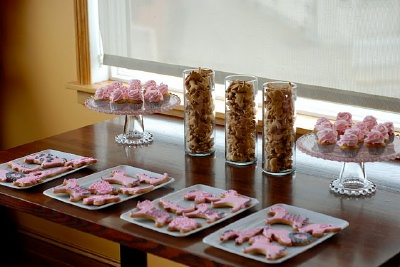 As a special touch, she displayed frames that spelled out the baby's name. Too cute!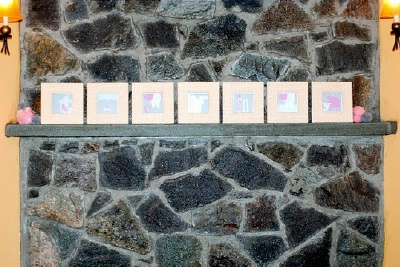 Thank you for sharing the fabulous details of your baby shower sprinkle with us Stephanie!
Read More Great Party Themes and Stories
Related Pages:
Baby Sprinkle Shower Main Page
A Open House Baby Shower
A Baby Sprinkle Shower
Mommy Shower
2nd Baby Shower
Join in and write your own page! It's easy to do. How? Simply click here to return to babyshowerpartyideas.
Return To Baby Shower Ideas Home