Story Book Baby Shower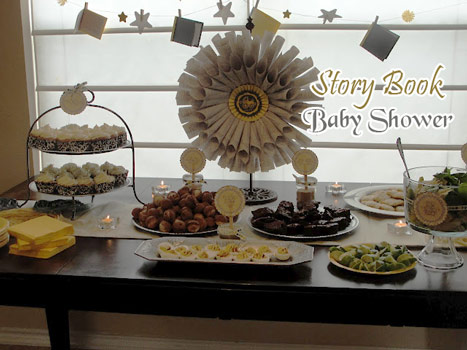 ~ This book baby shower was shared with our site by Emily from Piccadilly Peddler ~
Emily threw a fabulous story book baby shower for 2 of her expecting friends with lots of do-it-yourself details using mostly items from her house. The main colors of the party were a gender neutral yellow and grey.
She used an old book to make a book wreath for the door and paper pinwheels to use for decorations.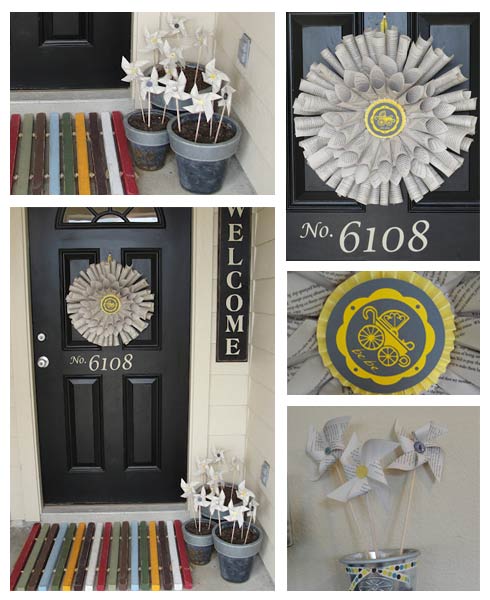 We have a book wreath tutorial
here
. She made another book wreath to be the centerpiece of the food table.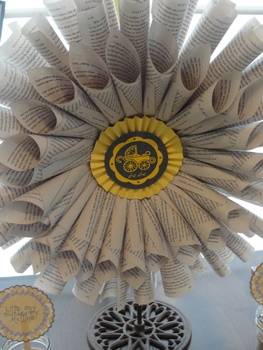 To hold up the food signs, she used mason jars filled with sand. Fabulous idea!! The flower table runner was a find from Home Goods. She also used star glass votive holders she had picked up from Walmart years before. It complimented the nursery rhymes theme really well. ;)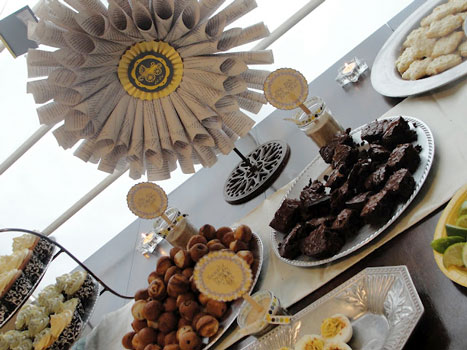 She wanted the food plates to have a silver look, so she supplemented the trays she already owned with some plastic silver plates from Hobby Lobby for $1.99 each (wahoo!!).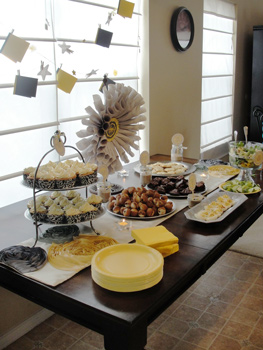 They served: Little Boy Blueberry Muffins, Humpty Dumpty's Deviled Eggs, Baa Baa Black Sheep's Brownies(not pictured below), Mary Quite Contrary's Garden Salad, Twinkle Twinkle Little Parmesan Stars...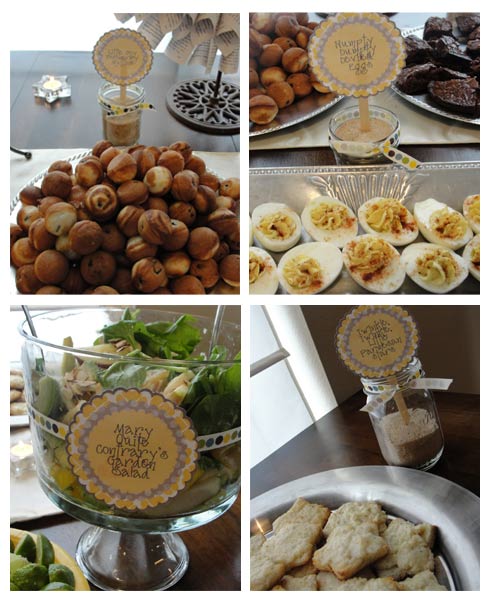 Jack and Jill's Pail of Water, Little Miss Muffit's Tuffits, Little Bo Peep's Punch and of course the Dish Ran Away with the Spoon. ;)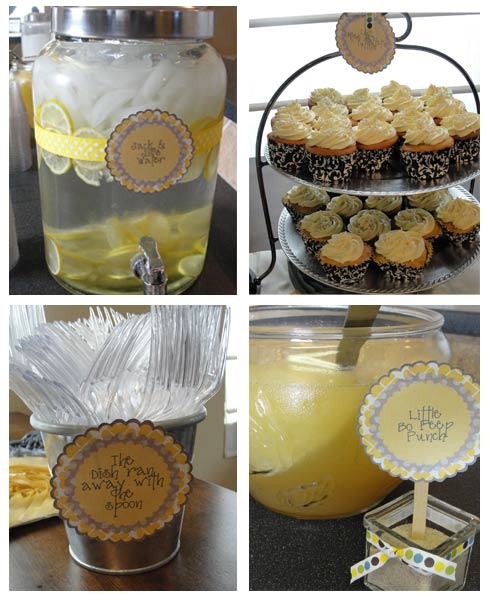 She created the backdrop based on an idea from Martha Stewart. She made miniature books out of construction paper and book pages. It was then clipped onto a string line with clothespins for a fun and whimsical look. Miniature stars and fanned book circles helped to complete the look.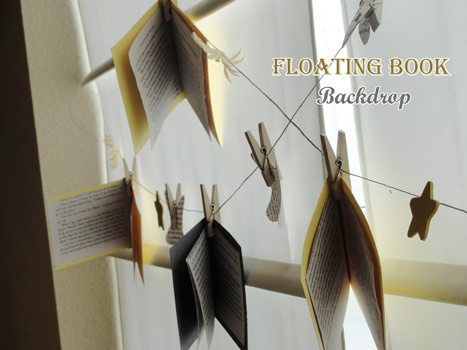 One of her favorite decorative elements was the book bins she created for guests to put the gifts in. She purchased metal bins she found at Lowes near the paint section. Then she added vinyl designs and ribbon. They turned out beautiful!!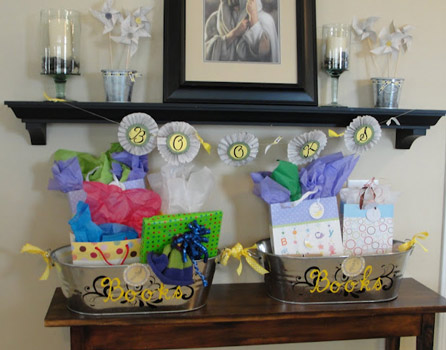 Here is a closeup of the designs.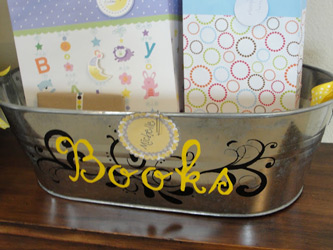 For the favors, she created a bookmark for each guest using bottle caps and large paper clips.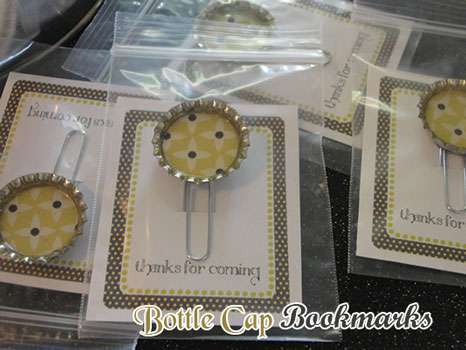 Here is the cute container she displayed them in.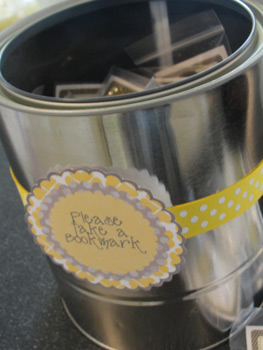 She said one of the things that helped her out the most was that some of her friends helped make the food. Because of that, all of the food was amazingly yummy and she was able to focus on keeping the house clean and decorated for the event. Those are some great friends! ;)
Thanks so much for sharing your party details with us Emily! The details are stunning!
Return To Baby Shower Ideas Home