Stuffed Strawberries
by Nisha W.
(Editor)
I absolutely love these stuffed strawberries! I love how light and refreshing they are. The taste reminds me a lot of strawberry cheesecake... except these are portion sized and lower in calories! I make them as soon as the strawberries start to come into season and they are always a great hit at parties.

They are wonderful to make for baby showers or a get-together. They also make a great food presentation. I hope you enjoy this recipe as much as I do! :-)


Stuffed Strawberries Recipe
You will need:
2 containers of strawberries
1 teaspoon of vanilla
1/2 cup of powdered sugar
1- 8oz of softened cream cheese
shaved chocolate- optional
You will also need pastry bag with a large star tip.
Wash strawberries and pat dry.
Cut stem and base of each strawberry to make a flat surface on the bottom. This will help them to stand up easily.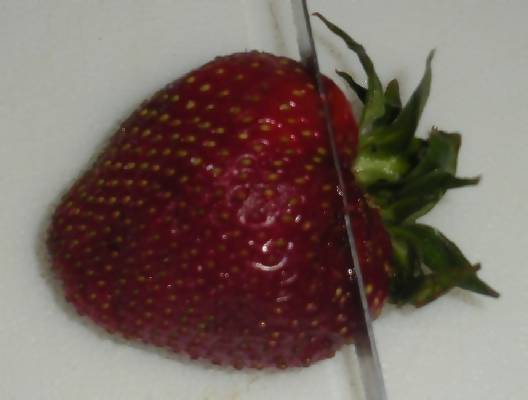 Stand strawberry upright and cut a criss-cross or x on the top of the strawberry, going 3/4 deep.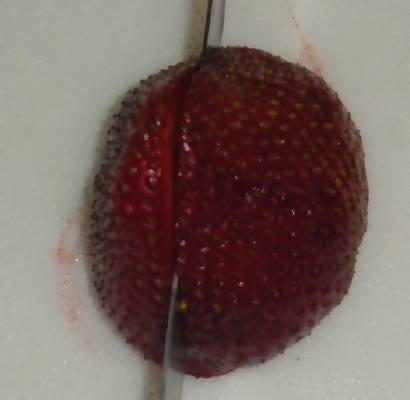 This allows for the strawberry to open up when you add the filling.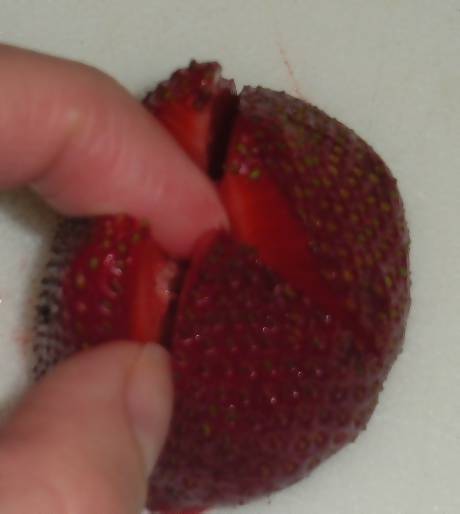 Making the cream cheese filling:
In a bowl, add the cream cheese, powdered sugar and vanilla and blend with a hand blender until well mixed. You can add shaved chocolate if you would like. :)
Spoon mixture into the pastry bag.
Stuffing the Strawberries:
Open the strawberry and push the star tip down into it.
Fill the strawberry with mixture.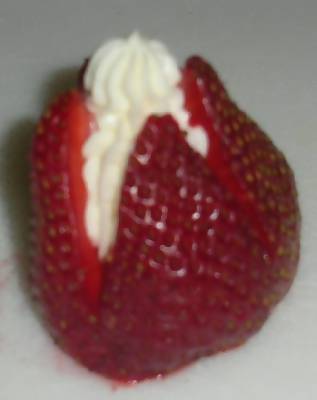 Repeat process with each strawberry until all strawberries have been filled.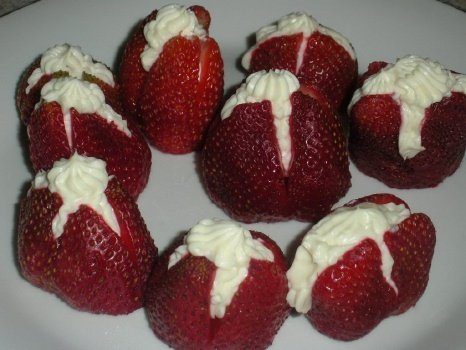 Arrange strawberries on a platter to serve. You can drizzle the platter with chocolate for a nice effect.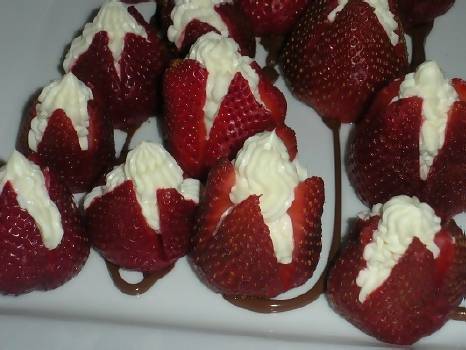 And then you can drizzle the strawberries for a yummier effect! :)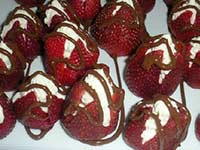 Chocolate, cheesecake and strawberries...you can't go wrong with this combination! Doesn't it just look divine?!
Best of luck with your baby shower!
Where would you like to go next?
More Baby Shower Dessert Ideas
Baby Shower Ideas Home
Return To Baby Shower Ideas Home