Towel Cupcake Instructions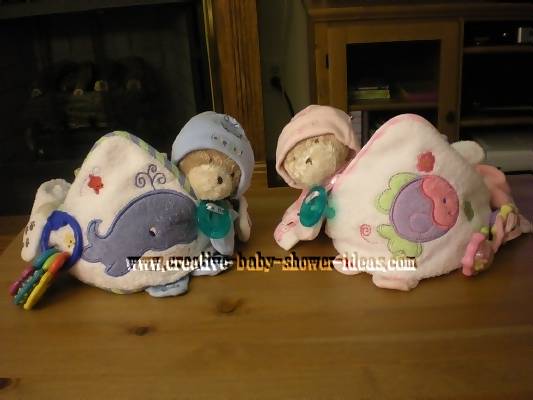 ~ This adorable towel cupcake craft idea was shared with our website by Courtney C. of Woodridge, VA ~
Looking for a cute and inexpensive baby shower gift? This clever "cupcake" idea is a creative and inexpensive way to give useful items to the mom-to-be.
It is very similar to the towel cake, but this simplified version only uses one towel for it's layer.
"I was on a budget but wanted to give a cute gift for twins, so I decided to do a cupcake made from towels. I saw the idea on a couple of other websites and thought it was pretty cute."
To make your own Towel Cupcake, you will need...
A hooded towel
double sided tape
safety pins
baby items such as socks, pacifiers, toys, washcloths, etc.
any baby clothing items like bibs, hats, shirts, etc.
a cute bear lovey
Assembly Directions
Assemble the cupcake by laying the hooded towel on a flat surface with the points in a diamond shape. The hooded portion of the towel will at the top of the diamond shape and facing downward.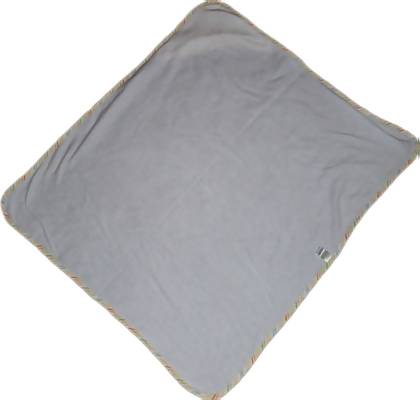 Start at the bottom point and roll the towel upwards, towards the hooded section in a jelly roll style.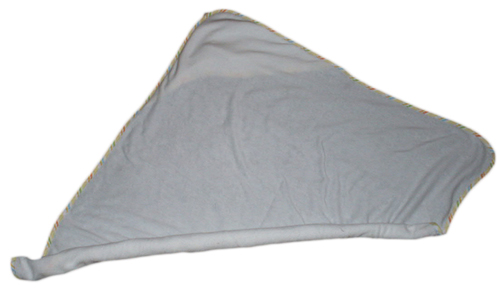 Roll it all the way to the top and stop when you reach the hooded section.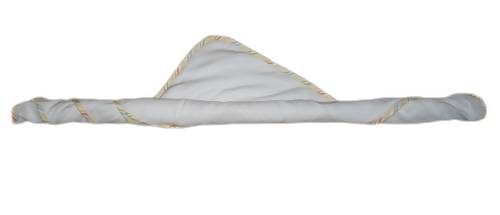 Then roll the towel from one side to the other.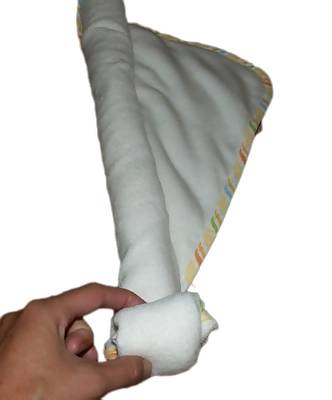 You should end up with the hooded towel in the front and the rest of the rolled section right behind it. Tuck in the outside edge of the roll behind the hooded section and pin in place with safety pins.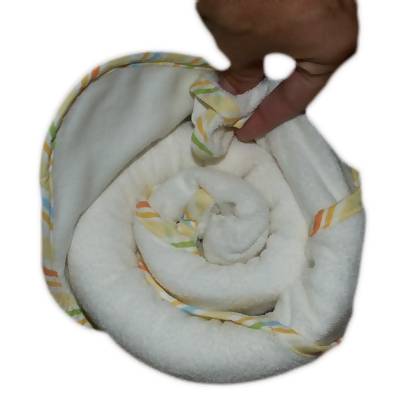 Decorate The Cupcake Craft: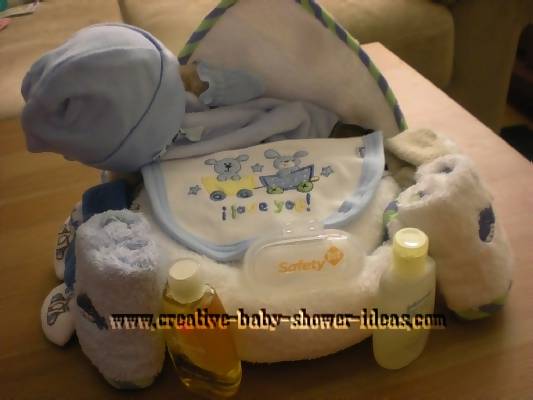 Decorate with baby items. I double sided taped all the baby gear to the towel and pinned the socks with safety pins.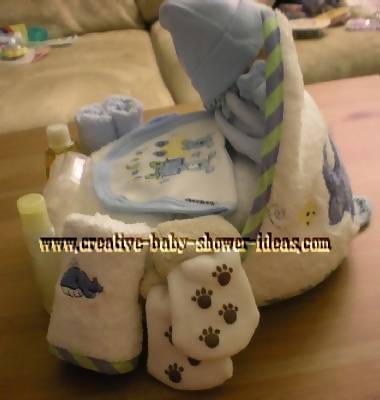 The bear lovey is wearing a newborn hat and mittens.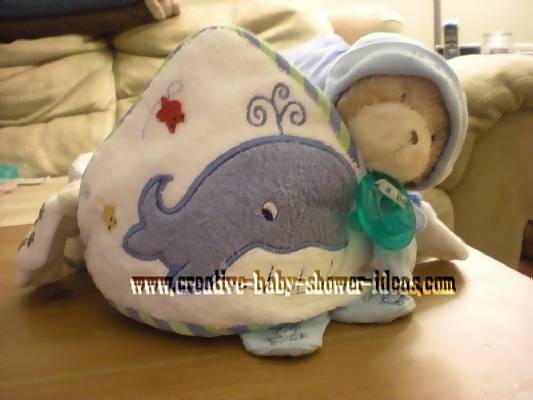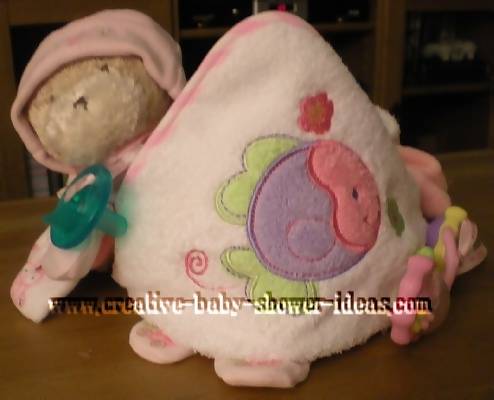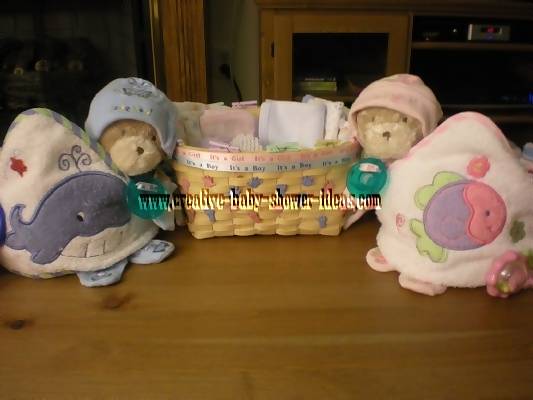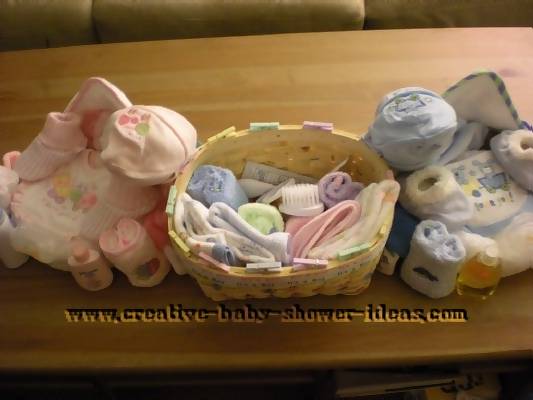 ---
Thanks Courtney for sharing such a cute craft idea!
New!

Comments

Have your say about what you just read! Leave me a comment in the box below.