Winnie The Pooh Baby Shower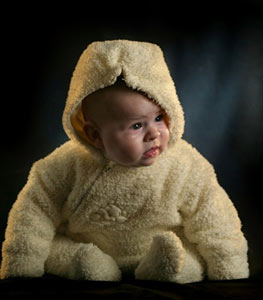 Celebrate a new baby with a Winnie the Pooh Baby Shower!
"With a few good friends and a stick or two a house is built at a corner called pooh"...
the Winnie the Pooh theme song brings us back to childhood magical memories.
Invite your friends and family over to celebrate a baby shower using the most beloved silly bear.
Winnie the Pooh Baby Shower Invitations:
Generic Winnie the Pooh fill in the blank invitations can be found at most grocery stores and online.
Handmade baby shower invitation: Get some scrap booking card stock paper with a print of either Winnie the Pooh, honey pots, bees, etc. A solid color of yellow will also work.
Cut the paper into 4 square invitations. Download a cute bee, honey pot or Winnie the Pooh clip art to use on the invitation
Print the invitation information on a white piece of paper and glue to card stock.
Tut Tut Tut Look's like rain! It's a shower!
Join us at the Hundred Acre Wood with Winnie the Pooh and friends to celebrate the cuddly wuddly baby of (Parent's name)
We will be celebrating at (address or hostess's name) on (date) at (time)
P.S. We will be having Piglet's Piggy bank at the shower. You are welcome to bring some change and good advice or baby wishes for the new little piglet on its way!
Glue clip art glue or stickers to the invitations to add a little fun!
Winnie the Pooh Activities-
Honey Counting-fill a jar with fake bees or Bit O' Honey candies- set it up near the door for people to guess how many are in the jar.
Piglet's Piggy Bank- set out a cute piggy bank, a pen and notepad for people to deposit their coins as they write down advice or wishes for the new baby. It can be read later on during the baby shower. Set out a dish of pennies for the guests that might not have change on them.
Baby Shower Games:
Musical chairs to Winnie the Pooh theme song
Winnie the Pooh Trivia Game- Compile questions from Winnie the Pooh stories. Throw in some challenging ones to see how well people remember the show. The person with the most correct answers wins a prize.
Winnie the Pooh Concentration Game- Print out clip art pairs to go with Winnie the Pooh and glue in various places to a poster board. You can choose 2 pictures of bees, honey pots, bears, rabbits, etc.
Cover all of the pictures with sticky notes. The guests will take one sticky note off at a time and try to match up the pairs. They can only pick 2 sticky notes for each turn. For each pair chosen correctly the guests will get a prize to match it.
Some examples would be Bit O' Honey candy to match the honey pot and a burt's beeswax product to match the honey bees. Have fun making up the prizes.
Winnie the Pooh Baby Shower Food-
Make a feast Winnie the Pooh would be proud of! Use Pooh's favorite food to fill your guests rumbly in their tumbly!
Honey recipes, Scones with honey butter, fresh fruit, honeydew melon, nuts, berries, honey buns
Winnie the Pooh Baby Shower Decorations-
Any Winnie the Pooh memorabilia or yellow, black and white colors will work well for decorating. You can use balloons, streamers, curling ribbon, and material to bring in the colors.
Print off honey bee clip art and paste around the room. Decorate with greenery and branches. Drape branches or decorate to make it look like guests are entering a tree.
Put a sign in front that says- Welcome to the hundred acre wood!
Place a white paper cloth over the food table and hand draw a map to Winnie the Pooh's House. The map can be found in most Winnie the Pooh books. Use markers to liven it up. Your guests will love the extra touch it will give the food table.
Baby Shower Centerpiece-
Sunflowers in a water pot or decorative vase
Favors-
Jar of bear shaped honey with a cute saying on it
Honey-we're glad you could come. Thanks for celebrating (name)'s baby shower with us!
New!

Comments

Have your say about what you just read! Leave me a comment in the box below.