Great Baby Shower Punch Ideas to Go With Your Party
Want some great baby shower punch recipes?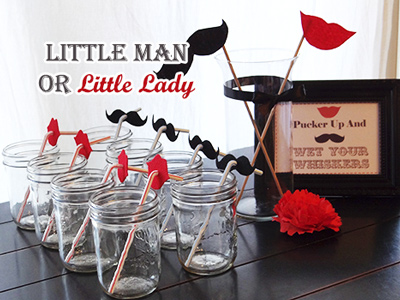 Whether you are looking for a blue or pink punch to match the baby shower theme or you are looking for something yummy that everyone will enjoy, we've got you covered. All of the punch recipes listed on our page are delicious and easy to make.
When looking for a punch recipe, consider the types of ingredients involved and how the flavors will go with the rest of your meal.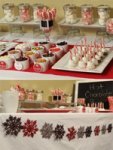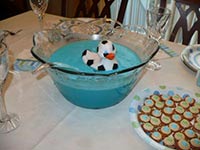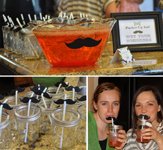 ---
Baby Shower Punch Recipes
More Recipe Ideas:
Pineapple Punch
Banana Slush
Lemonade Slush
Fluffy Punch
Fluffy Pink Punch
Fluffy Blue Punch
---
Do not be afraid to experiment and come up with your own final concoction. Creating a beautiful blend of flavors can be the highlight of your baby shower hosting experience.
Common Ingredients:
Baby shower punch is usually a mixture of a base punch or juice mixed with some kind of sherbet and soda. Sometimes it is also mixed with frozen fruits or fresh sliced fruits to give the taste a twist.
Here are some of the ingredients that are common to the punches seen at baby showers. You can mix and match ingredients to make your own kind of punch.
Base punch juices: ( or any juice that would work with the other flavors)
Orange Juice
Cranberry Juice
Pineapple Juice
Frozen lemonade
CranRaspberry Juice
Sherbet or Ice cream:
Lime
Pineapple
Vanilla ice cream
Orange
Raspberry
Rainbow
Sodas-to give the fizz:
Lemon Lime or Sprite
Ginger ale
Frozen fruits:
Raspberries
Strawberries
Blueberries
Fresh fruits:
Sliced oranges
Sliced limes
Cranberries
Bananas
For ice you can freeze the base juice in ice trays. This way you can keep the punch cold and it will not be diluted.
Spices to add flavor-
Cloves
Allspice
---
Baby Shower Punch Recipes:
LEMONADE SPARKLER

Simply Lemonade (or Limeade)
1 2-liter bottle of Sprite
Sliced lemons and limes for garnish
In a pitcher, pour half of the bottle of Simply Lemonade and half the bottle of sprite. Add lemons and limes for garish. Enjoy! Refill pitcher with equal quantities of lemonade and sprite as needed.
---
SPARKLING RASPBERRY PUNCH
Low Calorie!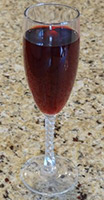 1 (2 liter) bottles of diet Sprite or 7 up
1-2 small tubs of Raspberry Flavored Crystal Light
Pour diet sprite or 7up in your punch bowl. Add the crystal light to the sprite and mix. Do not add water. Add frozen raspberries in place of ice. (Optional: you can add slices of lemon and lime to give it a little twist!)
This recipe is delicious; your guests will never know it is low calorie!
---
BABY SHOWER SLOPP
In a 5 gallon jug, combine 2 packages each of strawberry, lemonade, and orange Kool-Aid. Add 1 container of Pina Colada mixer and 1 46 oz. can of pineapple juice. Add 2- 2 liters of Sprite (or any lemon-lime soda). Add ice and serve.
One mixture makes a little less than 3 quarts. Split it in half and serve 1 1/2 quarts of punch with 1 2 liter bottle of Sprite. Then refill as needed.
---
BABY SHOWER SLUSH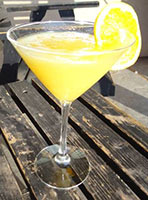 large pineapple juice, unsweetened
1 small lemonade, frozen
1 small orange juice, frozen
Smashed banana
6 cups of water
3 cups of sugar.
Boil water and sugar together and stir. Add pineapple, lemonade, orange juice and banana. Pour in a container and freeze. Chop in a punch bowl. Pour 7-up over frozen mixture. (If you have a masher like a potato masher on hand, it makes it a lot easier to mix the punch).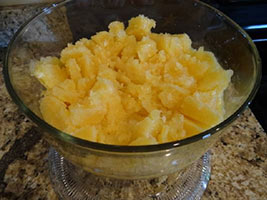 ---
CRANRASPBERRY SPARKLER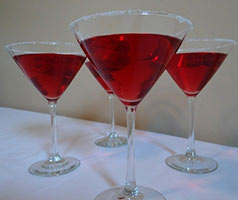 1 reg. bottle CranRaspberry Juice
1 (2 liter) bottle Sprite
1 package frozen raspberries
Pour CranRaspberry juice and sprite together in punch bowl or large pitcher. Add package of frozen raspberries. The raspberries serve as ice cubes without diluting the drink. In this picture I rubbed corn syrup along the edges of the glasses and dipped them in sugar. It looks great and makes the drink even yummier!
Note- to make a larger batch; use 3 cups of sprite for every 2 cups of CranRaspberry.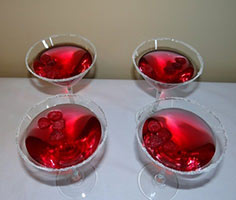 ---
ANDRIA'S HOLIDAY CIDER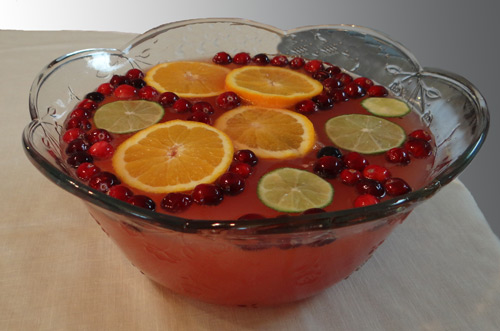 2 cups water
1 1/2 cups sugar
4 cinnamon sticks
42 oz. 7-up
3 cups cranberry juice
1 cup lemon juice
2 1/2 cups orange juice(not concentrate)
Ice
Lemon slices, lime slices, orange slices or cranberries to garnish
Chill fruit juice and 7 up. Simmer water, sugar, and cinnamon for 10 minutes. Set aside for several hours. Before serving, remove cinnamon sticks from syrup. Combine all ingredients. Garnish with lime, lemon or orange slices and cranberries.
---
BABY SHOWER PINEAPPLE PUNCH
3 (6 oz.)cans of lemonade, frozen
13 1/2 cups of water
1 1/2 (6 oz.)cans orange juice, frozen
1 1/2 qt. vanilla ice cream
7 pt. pineapple sherbet
Mix lemonade, orange juice, water, ice cream, sherbet. Serve immediately. Serves 50.
---
RASPBERRY SLUSH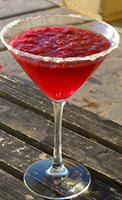 1 (46 oz.)can of pineapple juice
2 (6 oz.)cans of frozen lemonade
1 (64 oz.) bottle of CranRaspberry Juice
2 packages frozen raspberries
Mix pineapple juice with lemonade, raspberries, and CranRaspberry juice. Freeze for about 24 hrs. Serve with Sprite or 7-up.
I split mine punch into 2 gallon freezer bags. I used one frozen package of raspberries per freezer bag. That way, it is easy to make smaller portions and refill the punch as needed.
---
BANANA SLUSH
5 bananas, mashed
5 cups of sugar
5 cups of water
5 oranges, juiced (or 2 1/2 cups)
2 lemons, juiced
1 qt. pineapple juice
7-up
Heat sugar and water in a large pan. Let cool. Add mashed bananas, orange juice, lemon juice, and pineapple juice. Stir and place in freezer. Remove from freezer when ready to serve. Allow to thaw a little. Place in cups and add 7-up to the cups.
---
BABY SHOWER LEMONADE SLUSH
3 cups of sugar
8 cups of water
1 large can of lemonade
Dissolve sugar in hot water in a large pan. Add lemonade. Freeze mixture. Add sprite to drink.
---
ORANGESICLE PUNCH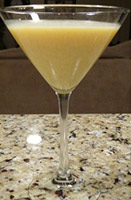 6 cups Milk
2 cans frozen Orange Juice concentrate, thawed
3-4 cups of Vanilla Ice Cream, softened
11 oz. can Mandarin Orange Segments, un-drained
1/2 cup sugar
Place all ingredients into blender. Blend until frothy. Serve in punch bowl with additional vanilla ice cream scoops on top. I found that the 1/2 cup of sugar was the perfect blend of tart and sweet to mimic the orangesicle. For less tart, use less mandarin oranges, add more sugar to make the flavor a little sweeter and more ice cream scoops for a stronger vanilla creme flavor.
---
FLUFFY PUNCH
2- 2 liter 7 up, chilled
1 gallon Sherbet, any flavor
Add to a large punch bowl. Make 20 to 30 minute prior to serving to allow the sherbet to melt properly. If you like foamy punch, try not to stir the punch too much. If foamy punch is not liked, then stir away!
---
BABY SHOWER PINK PUNCH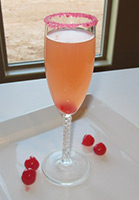 1 can of frozen Pink Lemonade
1 can of frozen Pineapple Juice
1/2 cup Maraschino Cherry Syrup
2- 2 liter 7-up
Mix together. Serve immediately. To make ice ring, pour just enough water in a salad mold to cover the bottom. Arrange thin lemon and lime slices with mint sprig in between. Stand the sprigs so that the stems are up. Slowly pour more water in mold. Carefully set in freezer and let stand until frozen solid.
Use leftover maraschino cherries as garnish.
---
FLUFFY PINK PUNCH
1 can frozen Pink Lemonade
1 can frozen Pineapple Juice
2- 2 liter Strawberry Pop
1 gallon Raspberry Sherbet
Mix all together prior to serving.
---
BABY SHOWER BLUE PUNCH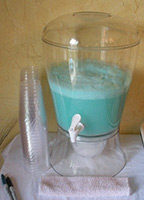 2 pkg. Kool Aid, Berry Blue Flavor
2 frozen cans Bacardi drink mixer; Pina Colada Flavor
2 cups Sugar
2 quarts. Water
1-2 liter 7-up
In large punch bowl, mix Kool Aid, sugar and water. Add Bacardi mixers. Stir until well blended. Add 7-up just before serving.
---
FLUFFY BLUE PUNCH
Add 1-gallon Vanilla ice cream to the above Blue Punch.
---
New!

Comments

Have your say about what you just read! Leave me a comment in the box below.