An Adoption Baby Shower
by Denyse P.
(Morton Grove, IL)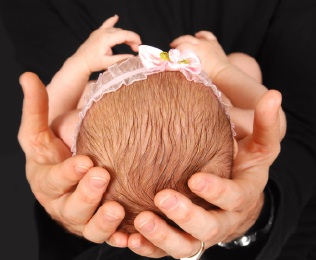 We're hosting a shower for my sister in law and her husband who are adopting a Chinese boy; hence, we are having a Chinese theme shower.
We chose the theme colors light blue (for a boy) and red (to Chinese, it is a color symbolizing celebration). We will send out custom invitations in these colors with the Chinese symbol for "son" prominently displayed on it.
We used the following Chinese nursery rhyme on our invitations as well:
My little baby, little boy blue;
Is as sweet as sugar and cinnamon too.
Isn't this precious darling of ours,
Sweeter than dates and cinnamon flowers?
We're holding the celebration in a private clubhouse and serving (what else??) Chinese food with chop sticks!
In China, it's customary to throw a "red egg & ginger party" to celebrate a new arrival in the family. As such, we will scatter small bowls of red hard-boiled eggs and candied ginger for our guests to enjoy.
The expectant mother's corsage will consist of an exotic Chinese flower and lucky bamboo.
In place of flowers on the table we will scatter lucky bamboo in clear vases.
As favors we will fill light blue colored Chinese takeout boxes with fortune cookies and tie it with a red bow for all guests.
Reply
: What a beautiful baby shower Denyse! Thank you for sharing it with us! I love all of the research and symbolism you used in your party details. Here is a little background on the red egg and ginger parties for those who are not familiar with this custom.
It is an old Chinese custom, the red eggs symbolize happiness and the renewal of life and the ginger symbolizes warmth and nutrition that the mom needs to recover. They usually waited until the baby was at least 1 month before having this party, mainly because back then, if the baby survived the first month, then they would most likely survive to adulthood. It was also after this period that the mother was allowed out of confinement, having enough rest and nourishment to recover.
The family would have the red egg and ginger party to give an offering to the gods for good health and celebrate their new baby with family and friends. This was also the time that they would announce the baby's name. Naming the baby was very important in the Chinese culture. Thanks again for sharing your party details with us Denyse!
Related Pages:
Adoption Baby Shower Ideas
Return To Baby Shower Ideas Home